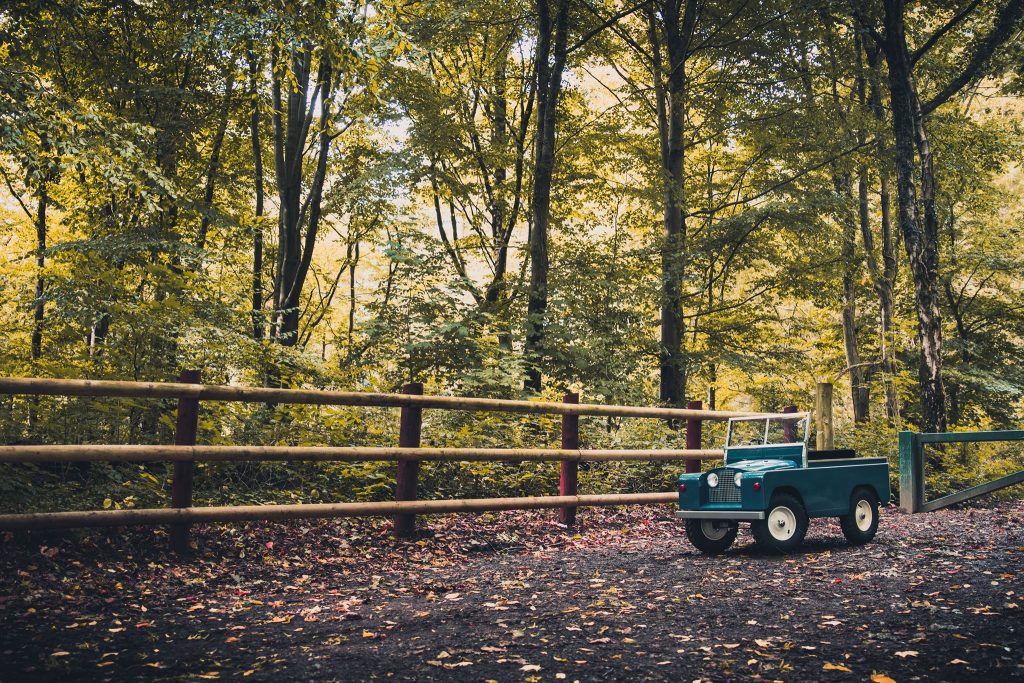 Spending quality time with children is an essential aspect of any family life. Better still, Toylander kids' ride-on cars can provide the unique educational and building skills to motivate any budding engineers, builders or scientists of the future. The unique and high specification Series 1 and Series 2 Land Rover electric ride-ons are typically supplied in kit form and the vehicles are miniature replicas of these popular utility/military vehicles.
Owning, maintaining and off-road driving these distinctive ride-ons is sure to add excitement to any child's life while teaching a variety of skills and abilities that will boost learning and increase fun!
Toylander 1: Based on the Land Rover Series 1 which was released in 1948
Whether you've just invested in the latest special edition Land Rover Defender or simply want to surprise your child or grandchild with a retro, mini Land Rover ride on, the Toylander 1948 Series 1 Land Rover replica is sure to be a winner! Choosing - or even building! - the parts for your new mini Land Rover and constructing the car with your child will be a challenging exercise that creates a lifelong bond between you. It's also a way to spark or enhance the technical skills of any girl or boy.
The Land Rover Defender Series 1 was launched at the Motor Show in Amsterdam, originally targeting businesses in the agricultural and light industrial sectors. Who knew that these 4WD utility vehicles would attain such iconic status. Originally, the designers and management teams at the Rover Company intended this new utility jeep would only be manufactured for the few years the brand needed to generate cash flow for their luxury car ranges throughout the period of austerity following World War II.
Features of these high specification ride-ons include:
- Speed controls, with a top speed of 5mph
- Forward and reverse gears
- Footbrake and handbrake
- Operational lights and horn
- Traditional folding windscreen
- Tailgate that opens
- Pneumatic tyres
These vehicles have a tough, single shell body and are capable of carrying one adult and up to two kids.
Discover the Toylander 2 mini Land Rover on the Toylander website today
Find out more about the Toylander 2 ride on from our website. Toylander 2 is based on the 1958 Land Rover Series 2 which showcased the launch of the more familiar "barrel-shaped" and curved design for Land Rovers. It's the typical station wagon layout that's still in use today! Alternatively, check out the Toylander Owners Forum to discover more reasons to invest in one of our electric ride on cars for your child or grandchild.