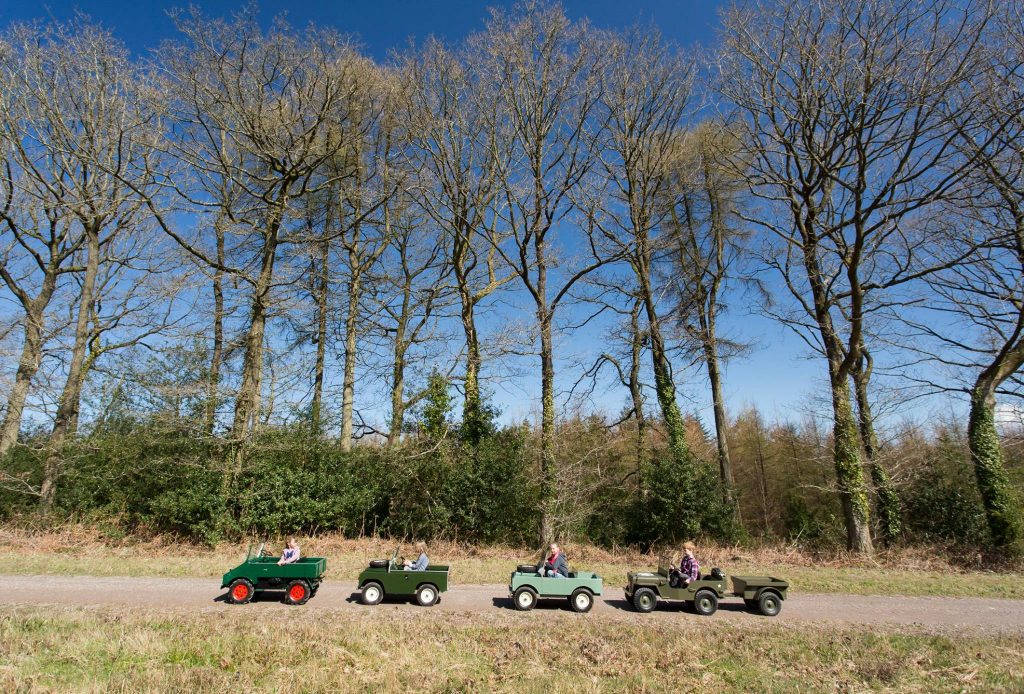 With their incredible design and high build quality, electric ride-on cars make the perfect gift for children of all ages (and, let's face it, their parents too). But which one is right for your child's age?
A ride-on car is more than just a fun, unique toy; it's a project that you and your child can enjoy working on together. Therefore, it's important to find the right one, so that your child can make the most of this amazing piece of kit.
For young children: the Mayfair
A classic in more ways than one, the Mayfair is our original ride-on car and boasts a period design that both and adults and children will love. The Mayfair is suited to children aged 2 to 7, so if you've got younger kids then this one could be for you.
But it's not only the compact, single-seater size of the Mayfair that makes it ideal for younger drivers. The simplicity of this kit – compared to some of our other electric ride on cars – means you can get your child involved in the construction of it too. It's the perfect way to work on a project together with your child – and they get an amazing new toy at the end of it!
For older children: the Unihog
There are some ride-on cars for kids, then there are others for kids and their parents. The Toylander Unihog is definitely the latter – a sturdy, rugged piece of kit that can be enjoyed by older kids and adults alike. This model is based on the Mercedes 1948 Unimog® and features chunky wheels to tackle tricky terrains, along with dual motors for extra power.
Due to its size and sturdiness, the Unihog can be a trickier build than some of our other ride-on cars. But it's a challenge that you and your child can relish – and then enjoy driving together once you've built it.
For different ages: the Toylander 1
Based on the 1948 Series 1 Land Rover®, this mini Land Rover is a classic design that has enough space for a driver and a couple of little passengers. Features such as a handbrake, lights, horn and more will delight any would-be drivers, while their younger siblings can enjoy the passenger seat or open tailgate at the back.
This rugged ride-on car uses only high-quality parts, so once you've enjoyed building it – along with the help of your older children – you'll have a toy that will stay in the family and be loved by your children as they grow.
Get in touch today
Looking for a fun family project and a toy that can be enjoyed as your children grow? Contact us via the website or on 01291 626141 to find out more about the right Toylander for you and your family.