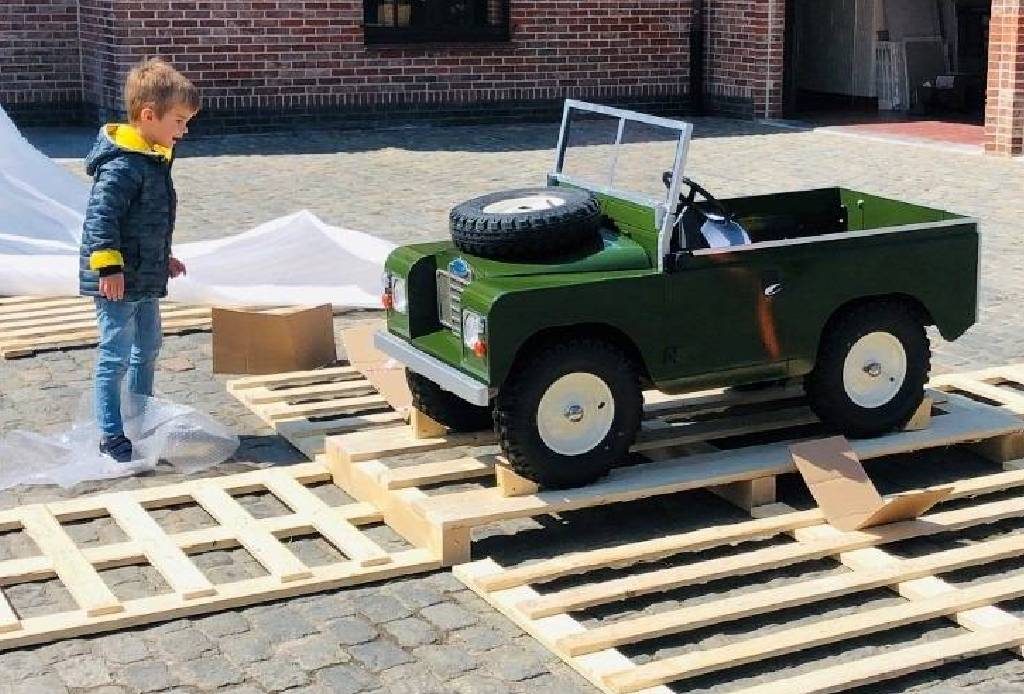 Wowee! Get your engines started and go for a trip down memory lane with the new Toylander 3 mini Land Rover. First-time buyer or Toylander veteran? This new electric ride on car will excite any child and car enthusiast! As a replica of the 1972 Series 3 Land Rover, it is as much a collectable as it is a high-end children's toy. The TL3's authentic bodywork pays homage to the history of motor vehicles and is definitely something to toot your horn about!
Features
If you are infatuated by cars and have a little one in the family, Toylander gives you the perfect excuse to share your love of vehicles with them.
Not only does the TL3 look stylish but it's also practical! This mini defender Land Rover boasts a generous three seats and is able to accommodate one adult and two children. This spacious feature gives you the opportunity to be the passenger and share in your child's experience, creating magical memories together. It also reaches up to 5mph to provide for those who have a need for speed.
With features like; forward/reverse modes, speed control, footbrake, handbrake, lights, folding windscreen, opening tailgate, pneumatic tyres and horn, Why wait until they're 17 to teach them vital road skills? This kid's Land Rover is not too dissimilar from the adult-sized versions. So, you can skip the driving lessons and get your child involved today!
A family heirloom
With ready-to-drive cars at £4,350.00 and basic kits ranging from £1,700 upwards, Toylander provides you with a range of models to accommodate your price range and child's wishes.
The TL3 is designed in self-build packages and partly built models, for first-time mechanics and parents or grandparents who would like an exciting, educational and inspiring project to work on with their child/grandchild. So, turn your spanner to the TL3 and you won't be disappointed. This way, it's a present to yourself and your child which can be passed down to future generations.
Explore
Let your child's imagination run wild, as you can ride the TL3 inside or outside. This sturdy and reliable toy Land Rover will enable your child to venture out of the house and into the fresh air. As a car renowned for countryside use, this electric replica is no different. Therefore, take advantage of the TL3's durable design and develop your child's sense of adventure without delay.
Get Involved now!
To enquire about shipping and availability phone 01291 626141 or email sales@toylander.com and gift your child this summer.