Can't decide what's the best option for you?
We'll break it down into 4 alternatives.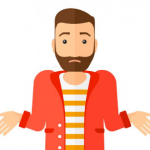 When you're ready, click here to select your Toylander from the vehicle options on the home page. Click a vehicle to view purchasing options.
There is further information on choosing your kit and upgrades here https://www.toylander.com/blog/making-choices/
All kit options below come with 1 x 12v motor and 1 battery as standard, which is good for 1-2 children on flat gardens and paths, for more power upgrade to 2nd motor kit and extra battery.
Ready to drive Toylanders come with 2 motors and 2 batteries as standard.
Kit only

Cut your own wood and build the body and assemble the car Approx. 80hrs work

Kit + Pre Cut Panel Set

The wood panel is already cut for you. You'll still get the chance to assemble the whole kit. Approx. 60hrs work

Kit + Ready made body

You can still have the fun of building your own Toylander, but on a much easier level.

Approx. 40 hrs work

Buy the completed ready to drive Toylander

Zero hours work!!